Welcome to the Marion County, Mississippi online record search.
This search engine will return Chancery Court Cases, Deeds and Records, Landroll, Mobile Homes, Solid Waste, and Judgment Roll info of record in Marion County. The information is uploaded to this server frequently but may lag behind actual activity at the courthouse.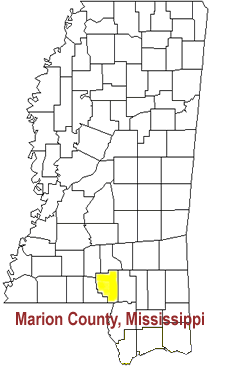 Beginning January 31, 2007, there will be a $30 monthly or $330 annual fee plus .50 per page for this service on the items listed below.
A user account must be created and subscription purchased to use this service. For more help, please visit the help page.
If you have an account, Log In Here.

To begin your search, choose one the link below.